Astral Chronicles BONUS RELOADED for QooApp pre-registration players!
Astral Chronicles
Time
2019-07-01 00:00 ~ 2019-07-20 19:33
Gift
Magic Crystal*500,
Red Delicious Dumpling*10
Red Moon Hourglass*2
Star Coin*50,000
Rules
Thanks for everyone's support, 2000 gift codes ran out in just 5 days! In return for your love, the emergency bonus has been reloaded. Check it out below!
How to redeem:

1.Click "Pre-register" button below to get the serial number.
2.Redeem your reward after the game is officially launched.(You can claim the reward after finishing the newbie guide.)
3.Enter the game→MY INFO(on the top left corner)→Setting→CDkey→Redeem reward
- Each game ID can only use one gift code. Each code can only be used once.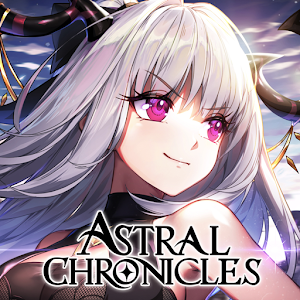 Astral Chronicles
Astral Chronicles
Download