Mob Psycho 100 freebies for powerful psychic! Only on QooApp!
Mob Psycho 100: Psychic Battle | Simplified Chinese
Time
2019-09-29 10:00 ~ 2019-10-14 00:00
Gift
Popsicle x3
Coin x10,000
Rules
Have you played Mob Psycho 100 (zh-CN)?
Try it. Rate it. Freebie? Get it.
Tap "Join Now" to receive precious gift code right away!
How to Redeem:
1. Copy code
2. Launch Mob Psycho 100 (zh-CN)
3. Open "兌換碼"
4. Paste code
Point to Note:
1. There is only one code for each account. Each code can only be used once.
2. The code is redeemable up until 13 October 2019.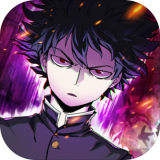 Mob Psycho 100: Psychic Battle | Simplified Chinese
Mob Psycho 100: Psychic Battle | Simplified Chinese