《Guardians of Cloudia》 Official Launch Approaching!!
Guardians of Cloudia
Time
2021-04-28 10:40 ~ 2021-05-26 23:00
Gift
Goldleaves*500,000
Silverleaves*500,000
Sacred Windbell *1
Rules
Pre-register Guardians of Cloudia on QooApp now and receive QooApp Exclusive gift pack in the game when it comes out! σ(´∀`*)
How to Redeem:

Enter Guardians of Cloudia → click on Benefits → click on "Redeem Codes" → enter the code and click on Redeem button.

Points to Note:
1. The gift code is only redeemable on Android and can be only used once.
2. Redeem period: until May/26/2022.
3. After the game is released, you can use the code in the game.
4.Please do not disclose your gift code, otherwise, it may be falsely redeemed by others.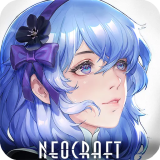 Guardians of Cloudia
Guardians of Cloudia
Download